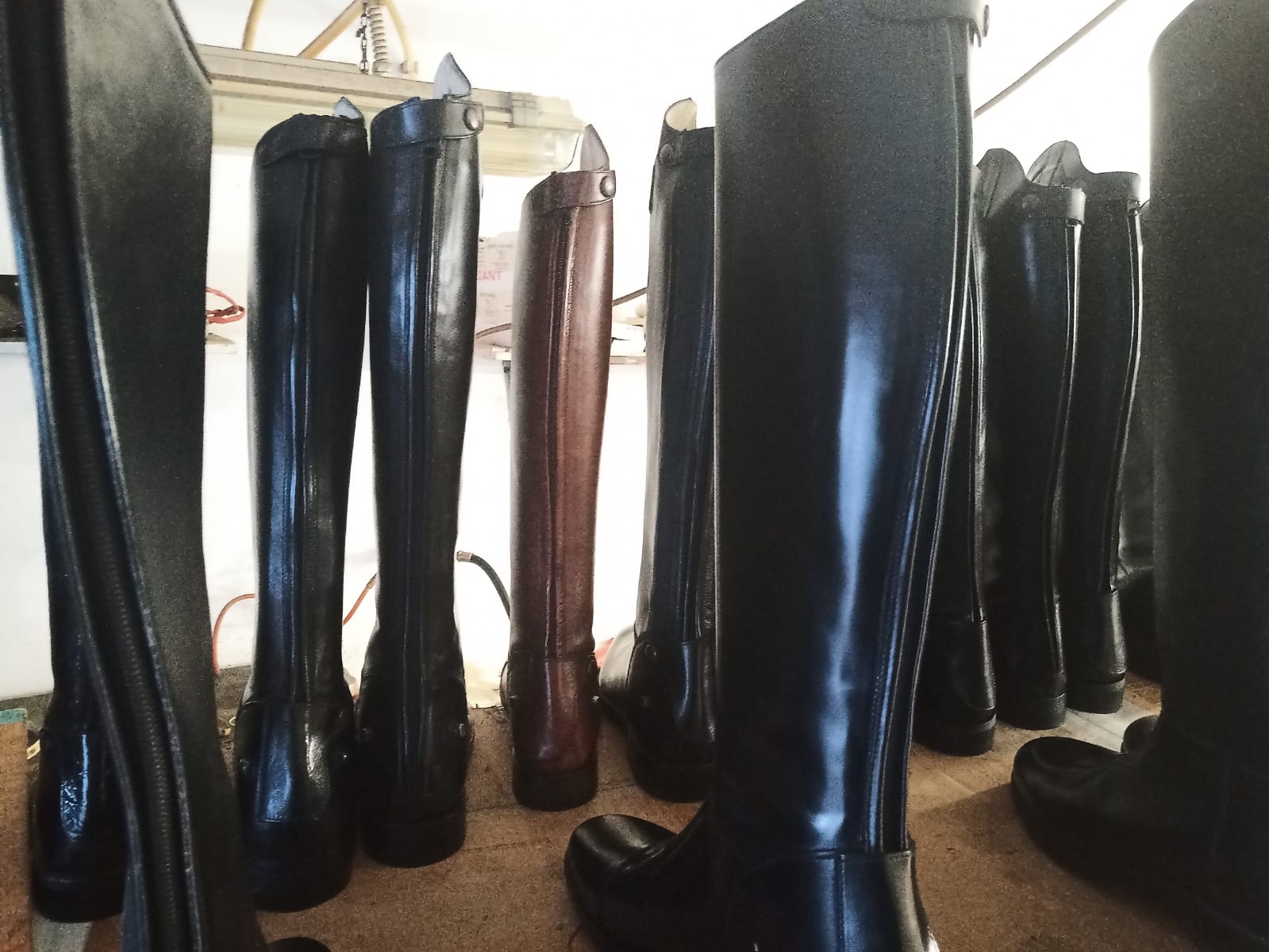 How to take care of your riding boots
We all know that riding boots are among the accessories we use the most. 
For this reason, the boots should be cleaned and greased every week or better every time after the use. The dirt and dust are the worst enemies of the leather. 
The greasing revives the waterproofing and thus prevents water from penetrating inside the boots. 
We suggest some tricks to clean them better:
Start by removing the most evident dirt with a soft brush, insisting on the areas near the sole;
With a damp sponge, remove any traces of dust and mud, cleaning even the most hidden parts; 
Proceed with a special soap for cleaning the leather that you will put on a rag, pass it all over the boots, especially on the seams and folds;
When the boot is dry, put the polish on the special brush and put it on the shoe and leg, only along the external side.
Leather is reacts to anything that damages it, so it needs to remain clean and hydrated: it'important to have a good leather grease should be used to make them soft and elastic.